Make Updating Software Fun Again
Each time I use Arc, a new web browser based on the Chromium engine, and I see the notification in the corner telling me that "Arc is ready to update!", it puts a little smile on my face.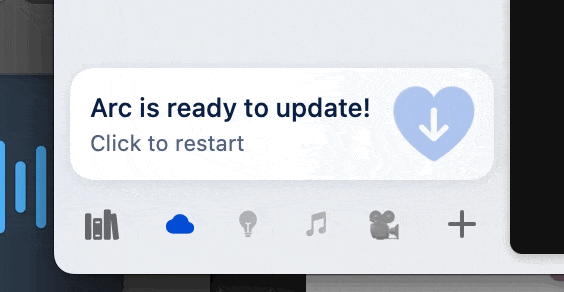 Thank you to The Browser Company of New York for not burying it in a menu or deep inside a Settings screen.
As a bonus, the release notes they publish for Arc are also really fun to read - and make use of one of Arc's features, the easel. I haven't figured out a workflow that makes sense for my usage, but I feel like there's untapped potential there for me - possibly for recording show notes for client's podcasts I'm editing?
If you want to try out Arc, there's a few invites left at my invite link. Feel free to message me on Mastodon to see if I have more invites if that link doesn't work.